Do you use social media for your business?
If the answer is Yes, you need to attend Social Media Marketing Day 2020 so you can listen live to 10 of the top influencers that will be sharing how to grow your business through social media.
Your ticket includes:
Access to all live sessions on June 26, 2020.
Access to all the pre-recorded sessions.
Access to all Social Media Marketing Day 2019 videos.
Access to all live sessions on June 27th from Social Media Marketing Day en Español.
All the video recordings from Social Media Marketing Day 2020.
Don't miss it! Get your ticket today here https://www.eventbrite.com/e/99630363098
---
Ok, if you search there's no shortage of social media marketing videos and articles. However, sifting through the clutter and getting to the good stuff is another challenge of itself.
You search and search for good social media marketing information but even when you ask, most people don't share real good information.
You keep asking because it is how you can shortcut your journey. Because when people share what they've done we can make different decisions.
---
We love learning from the successes and failures of people and businesses we admire when it comes to marketing. We want to hear it all so we can apply those learnings to our own marketing strategies, and we thought you might be interested in getting in on the action, too.
That's why we're excited to bring all these amazing people right to your screens on June 26, 2020, at Social Media Marketing Day 2020.
You'll hear from several influencers live share how they're using social media at their businesses.
Live Sessions
Introduction and Welcome by Angel Anderson – Smarketing Results, marketing manager and the strategic marketing advisor to CEO's
Live, business and social media marketing just got easier with Brad Burton, UK's #1 Motivational Business Speaker and Founder of 4Networking, the UK's largest joined-up national business network.
Learn how to accelerate the Know, Like, and Trust on Social Media with Stefan Thomas, Author of Business Networking for Dummies, Instant Networking & Win The Room, Founder of The Networking Retreat, and the 4Networking Network Director.
How to leverage self-publishing on social media with Michelle G. Rhodes, MHS, RN, CMCN, and a 7x author
Pre-Recorded Sessions
Get crazy with your goals, so you can accomplish more with Jason VanDevere creator of the Goalcrazy planner
Oscar Garcia – Chief Executive Officer at OMG Marketing & Associates
How To Get Unlimited Opportunities on Social Media by paying attention to the 3 key facial expressions with Vadim Davydov
LGBTQ+: Is Your Organization Proud? with Shannon Whittington.
---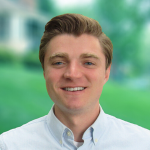 Jason VanDevere the creator of the Goalcrazy planner shares a 30-second exercise that increases confidence to take on larger projects and a few easy ways for you to hold yourself accountable without spending hours in a planner.
---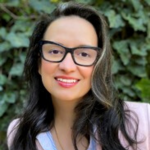 Shannon Whittington breaks down the meaning of LGBTQ+ and how organizations can affirm individuals from this population. She dispels the myths of what's ok to ask and what isn't. She offers practical advice on how organizations can achieve an inclusive work environment and how you can apply it on social media.
Plus, 👀 your ticket also includes access to ALL the recordings of the 5 LIVE sessions from the 2019 social media marketing day event!
Why Social Media Marketing Day 2020?
Coronavirus happened and local conferences like this one are going virtual because of safety reasons. Plus, unless you're going down the street, conferences can be hard to get to. There are a number of costs involved, from airfare and hotel rooms to daily meals and the ticket itself.
Not everyone can afford to attend a conference far away, take time away from their families, or even put a pause on their day-to-day work.
That's one of the main reasons we're so excited about Social Media Marketing Day 2020. With a virtual conference, you have access to all the sessions you want without needing to travel hundreds of miles to get them. Watch the sessions on your own time, whenever and wherever it's convenient for you.
---
I felt my blood pressure go down and when I realized that I could target a specific customer and just do that and do it very well. In my business, we grow.

Linda LeClair
---
I've struggled in the past with trying to find content to put out. So I asked a couple questions about that and I ended up taking several, several pages worth of notes here.

Hannah Smith
"With a virtual conference, you have access to all the sessions you want without needing to travel hundreds of miles to get them.
How much is it and where do I sign up?
Not like other virtual conferences that give you free access so they can sell you stuff later. We want to give you access to information from someone that has done it because it will only add value to your journey.
Social Media Marketing Day 2020 virtual conference ticket starts at $97.
You will learn from amazing speakers who will share their experiences using social media for their businesses to solve common marketing challenges. Also, we'll be talking about the future of social media marketing and will even offer a behind-the-scenes look at how companies approach social media marketing.
Sign up for Social Media Marketing Day today to get updates and reminders about when and what you'll learn throughout the event.